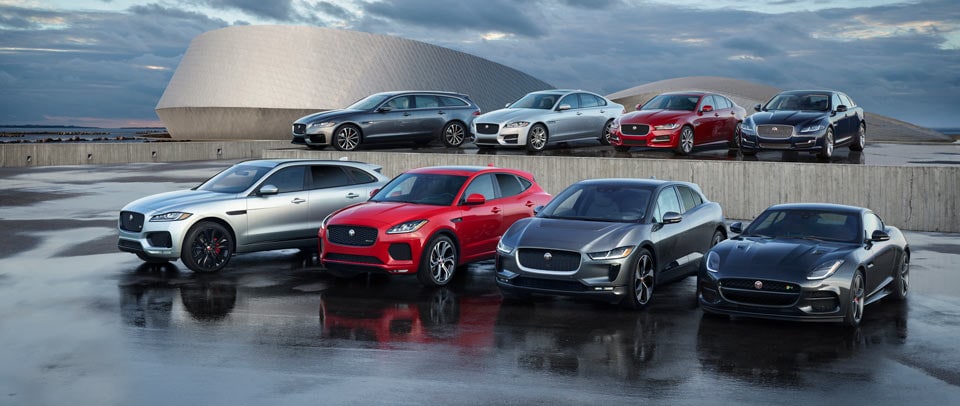 Explore the Options Available at Jaguar Glen Cove's Lease Center
If you're interested in a new Jaguar, it's only a matter of time before you'll have to start considering questions of payment. While many drivers like the permanence of traditional financing, a good lease can go a long way with the right driver. Browse our current Jaguar lease offers online.
If you feel like the right driver could be you, consider reaching out to the finance team at Jaguar Glen Cove in Glen Cove, NY. We have the expertise to explain the benefits of leasing and assemble a lease agreement suited to you and your needs.
What is a Lease Agreement?
While most drivers have heard of leasing, many don't quite understand what a lease is. In the simplest terms, a lease is like a long-term rental agreement. You're paying a monthly bill not for the car itself, but for the right to use it. Many drivers, especially those with more temporary needs, appreciate the flexibility that lease agreements can offer.
The Benefits of Leasing a New Jaguar at Our Dealership
There are plenty of good reasons why a new Jaguar lease agreement might be of benefit to you. Let's break down some of the chief perks that drivers can enjoy when they choose to drive home with a lease.
Lower Monthly Payments: Jaguar cars are some of the finest of the road. That high quality, however, can also add up to higher price tags. When you lease a car instead of buying it with a loan, you can often secure monthly payments that are substantially smaller than the payments you'd get by financing. This is true even if you don't have the resources for a substantial down payment. Leases, in the short term, are more affordable for a wider array of drivers.
Superior Warranty Coverage: Leased cars come with warranties that tend to be more thorough and longer-lasting than the ones you get when buying a vehicle outright. This is especially the case when you're driving a leased Jaguar. New leased Jaguars from Jaguar Glen Cove come with a New Vehicle Limited Warranty with Roadside Assistance that's good for 5 years/60,000 miles. We also offer Complimentary Scheduled Maintenance Coverage for the same duration. That alone can save you a ton of money throughout your lease.
A Lease Designed for You: The biggest benefit of a lease, however, might be their built-in flexibility. With the help of a  good finance team like you'd find at Jaguar Glen Cove, you'll have the tool to design a lease that lasts more time or less. You can decide what kind of mileage limits you want to deal with and negotiate for terms that feel favorable to you. You won't find that same level of versatility when you're financing a car.
Would You Like to Know More About Leasing? Reach Out to Jaguar Glen Cove Today.
If you feel like a Jaguar lease might be in your future, get in touch with staff at our dealership in Glen Cove, NY. We can answer any further questions you have. We can likewise tell you more about our current new lease offers and help you find a new model you like from our new Jaguar inventory.
And if you're already leasing a Jaguar? We're equipped to help you with it, whether it came from us or not. We can even serve as your lease-end destination when it's time to drop off your car and move on to something new. Don't hesitate to get in touch with us for more information today.