Shop for Jaguar XE Lease Offers in Glen Cove, NY
Our Jaguar dealership helps many car shoppers find the exciting new Jaguar sedan of their dreams, and for many, the new Jaguar XE is the perfect fit. This sporty sedan excites with more than just its looks as it has innovative features for your comfort and safety, as well as a lot of power under your control. Many wonder how they can get their hands on a new Jaguar XE, and a lot of drivers are turning to new Jaguar XE lease specials near Great Neck, NY. We've listed our current Jaguar XE lease offers on this page, which holds more info below about what makes this luxury sedan so enticing.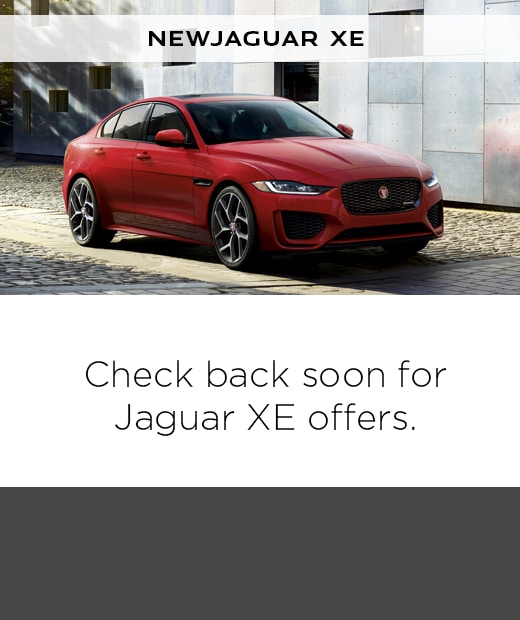 Find Different Jaguar XE Lease Specials That Work for You
One of the benefits to shopping our Jaguar XE lease offers is that you can find different options to choose from, and that's more than just the trim levels to consider. If you prefer to put less money down, we have low-cost down payments on Jaguar XE leases, but if you have some saved up, you can put more down and enjoy more affordable monthly payments. You can also adjust your Jaguar XE lease based on your mileage allowance and how long you want to lease it, but you can expect great lease offers no matter which you choose!
Contact Jaguar Glen Cove for Details on These Jaguar Lease Specials
The Jaguar XE is a luxury sedan that excites many in the area, and we have great Jaguar XE lease specials that make it even easier to enjoy this luxury car. Whether you want an all-wheel drive luxury sedan or a certain color, check out our lease offers and new Jaguar XE inventory to see what we have in store for our customers.