Compare the Jaguar E-PACE vs F-PACE in Glen Cove, NY
Jaguar E-PACE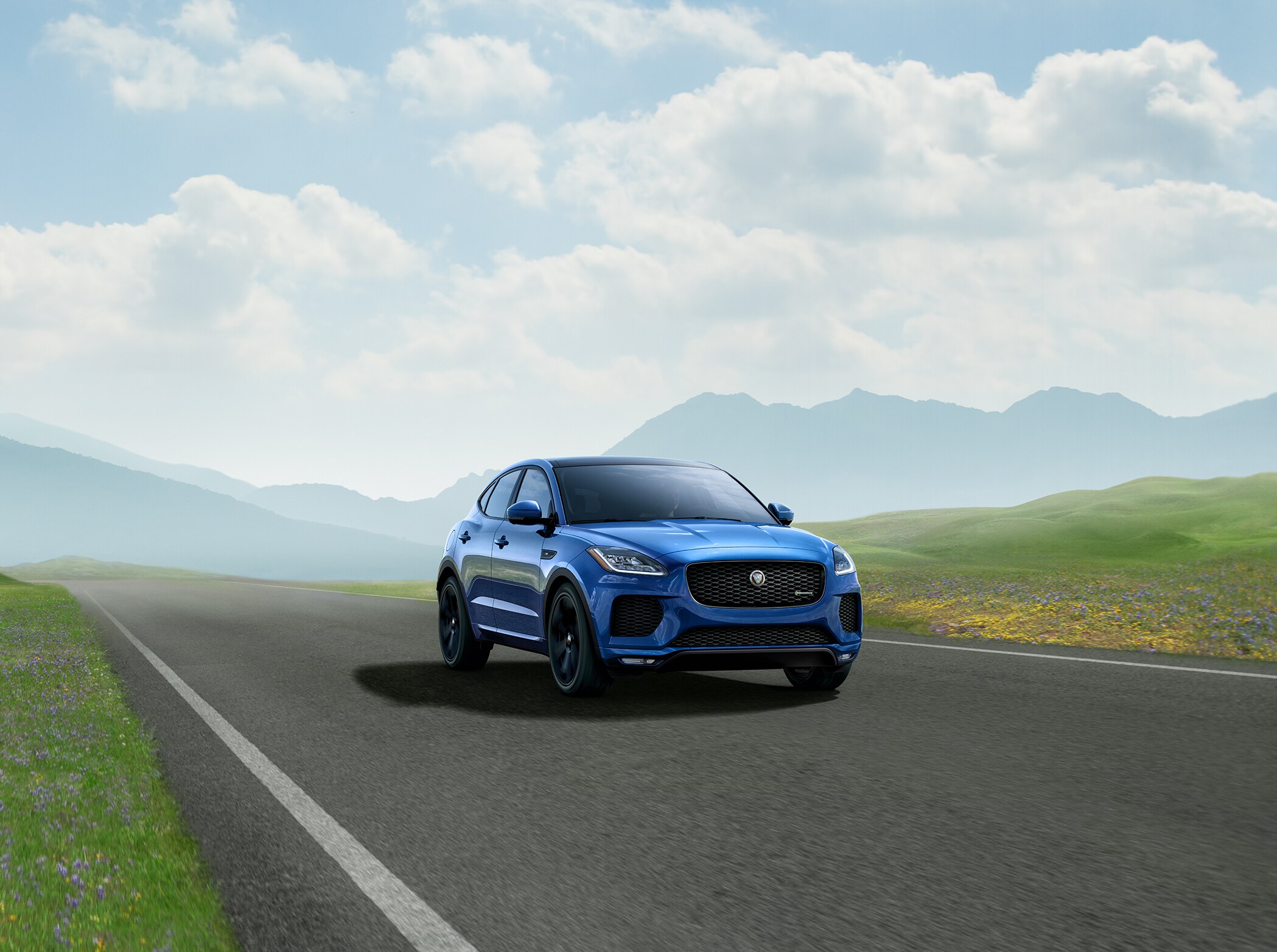 Jaguar F-PACE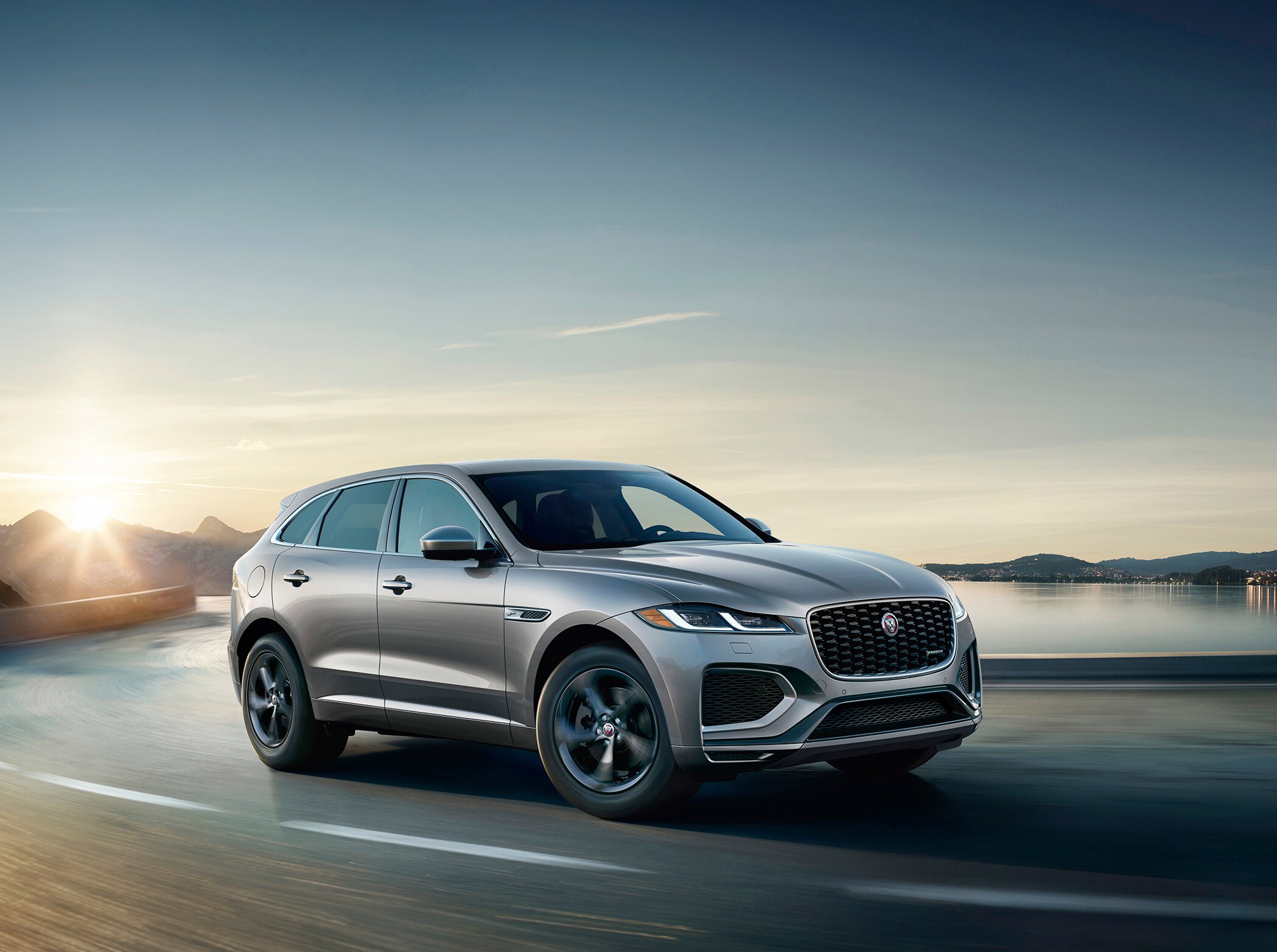 The Jaguar E-PACE and the Jaguar F-PACE - Two Elegant and Sophisticated SUVs, But Which is Right for You?
Selecting a new, five-passenger SUV on Long Island can lead you to a lot of choices and options. At Jaguar Glen Cove, we know you have plenty of models to consider. But we also know that you'll be hard-pressed to find any SUVs as luxurious, fun to drive, and well-equipped as our impressive Jaguar E-PACE and Jaguar F-PACE models.
Both SUVs are crafted with signature Jaguar attention to detail and world-class materials, and both models present drivers from Oyster Bay to Port Washington with head-turning style and responsive power. But how do you make the choice and decide between two such exciting models? You lean on the pros. Our sales team is staffed with experts who know the Jaguar lineup better than anyone, and we're here to help you make the right decision for your needs.
Compare Size & Design
With either the Jaguar E-PACE or the Jaguar F-PACE, Great Neck, NY drivers can look forward to watching heads turn everywhere they go. Each model has four doors and two rows of seating for five people, with the instantly recognizable Jaguar emblem on the prominent front grille.
However, depending on your needs and your personal preference, one SUV is larger than the other, and that's the Jaguar F-PACE model. While the E-PACE is in the compact class of SUV, the F-PACE is a little larger. It measures more than 13 inches longer than E-PACE and is also taller and has a wider wheelbase.
Compare Interior Space & Comfort
Although larger and slightly taller on the outside, the F-PACE comes in about the same in terms of interior space. With either the E-PACE or the F-PACE there is plenty of headroom and legroom to keep everyone happy, as well as plenty of shoulder room side to side in the backseat to seat three people side by side without any issues.

In terms of craftsmanship and comfort, both of these SUVs are backed by the elegance and high-quality materials that are inherent in the iconic Jaguar name. Plus, both models get a range of high-end comfort features standard across their lineups, including power-adjustable front seats, heated seats, and luxuriously padded and cozy seating in both rows.
Compare Cargo Space
While both of these luxury SUVs offer cavernous cargo space that are perfect for day-to-day driving and errands, including grocery shopping and trips to the golf course, the F-PACE, as the larger of the two models, does have a larger cargo hold as well.
The Jaguar E-PACE has a useful and versatile amount of room for cargo in the rear, with up to 22.4 cubic feet of space standard and with backseats that fold to accommodate larger objects. But the larger and longer size of the F-PACE allows it to haul 33.5 cubic feet of gear in its rear cargo hold, with more space also available by folding the second row.
Compare Power & Performance
Jaguar vehicles have a worldwide reputation for delivering quick handling, responsive performance, and exhilarating acceleration. Both the E-PACE and the F-PACE are proof. But, as the larger of the two, you can look forward to a greater power output and a higher towing capacity for the F-PACE rather than the E-PACE.

The Jaguar E-PACE has a top towing capacity of 3,968 pounds and comes in your pick of engines with a top output rating of 296 horsepower.
But the Jaguar F-PACE, on the other hand, can tow up to 5,291 pounds and has a menu of four power outputs available, depending on the trim level and model you choose. Maximum power for the F-PACE SUV tops out at 550 horsepower and 516 pound-feet of torque.
Meet Them Both to Experience the Thrill in Glen Cove, NY
There's really only one way to determine which of our luxury SUVs fits your bill and helps you reach your dreams. Stop by for a test drive. We're available to answer questions and arrange test drive appointments in Glen Cove, to help you select the perfect SUV and make your goals a reality.